8 Best Social Media Management Tools For Small Business 2022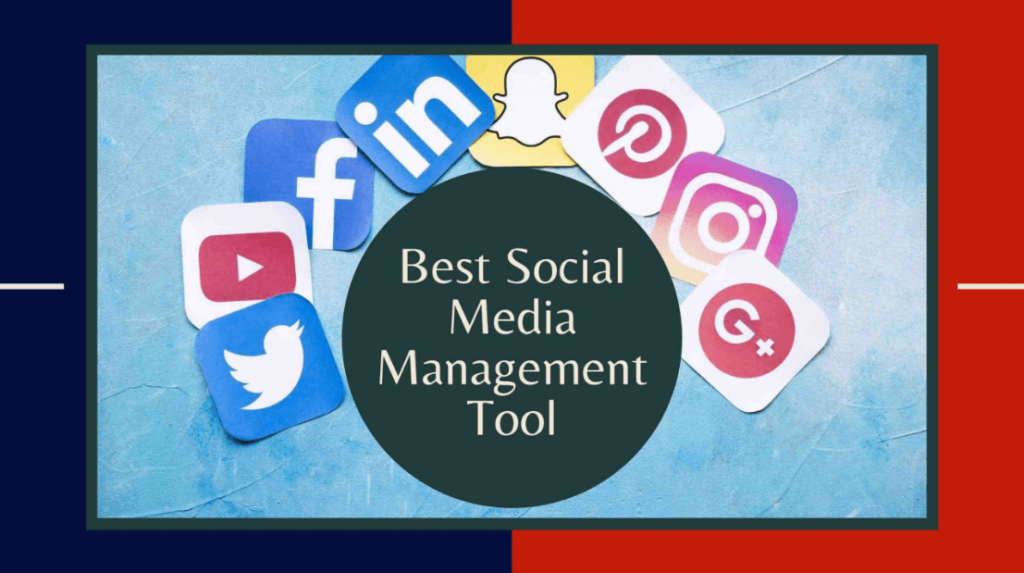 Social media management can be pretty overwhelming. From creating content to publishing it, engaging with users and subscribers, among many others, the work you have to go through daily can be burdensome.
Thankfully, several social media management tools can help both small and large-scale business automate their processes and make things easier.
These tools help save a lot of time, improve efficiency, boost your content reach, and streamline workflows.
Most social media management tools are designed to help you out in one or two aspects of your business.
However, the free Zebrabuzz chatbot tool is one that can be used in almost every area of your business. It can automate publishing your content, engaging users, selling products, among a bunch of other functionalities.
In this blog, we will examine eight social media management tools that small businesses can use to streamline their operations in 2021.
Aspects Social Media Management Tools Can be Used and Examples
Social Media Management Tools For Communication
There are social media management tools that can make communication seamless and better between employees in an organization and between customers and business owners.
These tools make communication smoother and easier. With such tools, information can be spread quickly, faster, and over a user-friendly interface, hassle-free.
Google Meet
Zoho
Hootsuite
Sprout Social are tools that can be used to improve communication with employees and customers.
Whichever one you choose, you must ensure it optimizes and significantly improves your communication.
With a social media management tool like Zebrabuzz, you will be able to simulate seamless conversations with your social media users, subscribers, and customers.
It has natural language processing AI methods like natural language generation and understanding, making it easier to understand and communicate in a human-like manner.
As it can be integrated into social media platforms like Facebook Messenger, Instagram, and the likes, this social management tool can, and will, communicate with your customers just as much as a human would without supervision.
Social Media Management Tools For Sharing Content
Another area where social media management tools can work for you and your business is through sharing and collaborating.
In recent times, most of the jobs people do are remote. As the years roll by, we have lesser human contact, especially in sales and marketing.
Therefore, there is a need for tools that can help you share your products on social media. As consistently posting your services is necessary but can be burdensome, here are some social media management tools that can help you on the way:
MeetEdgar
Loomly
Hootsuite
Zebrabuzz Social Poster
MeetEdgar can help you automate your social media posts while Loomly can as well as generate post ideas. Like these above, Zebrabuzz can also share your product posts on multiple platforms at a go.
With a single click of a button, you can get to share several files or posts to as many platforms as possible with what is known as 'Social Poster' in Zebrabuzz.
Social Media Management Tools For Scheduling Tasks
One of the qualities of a good social media management tool is that it helps you schedule tasks. At times, you may need to run a campaign at a later time or day.
You could forget when it's time or simply be occupied with other tasks. With a bunch of social media management tools, you can plan each task at the time when you want, and such tools will fly it when it's time. 
Some social media management tools that help include:
Chatbots
Hubspot
Sprout Social
CoSchedule
Google Calendar
Planable
Chatbots can also help you schedule appointments. For instance, if you have a business or a work where you take bookings and reservations, you no longer have to do them manually.
One of the features of chatbots is that they can help you sort this out and you don't have to worry about any appointment clashing – don't forget about artificial intelligence!
Zebrabuzz can also help you schedule content you wish to share and create reminders for you and your customers.
If you as a marketer, for example, and you need to make a post in the next two hours or two days, or up to a month, you don't have to worry about forgetting or being too preoccupied. This tool will schedule social media posts for a long time at the appropriate time, let it fly.
Chatbots can also run your online business without external supervision. They can market your products, close sales, and send product offerings.
These tools will improve your efficiency as a business owner and marketer and your customers' experience on social media.