Fun Themes for a Birthday Party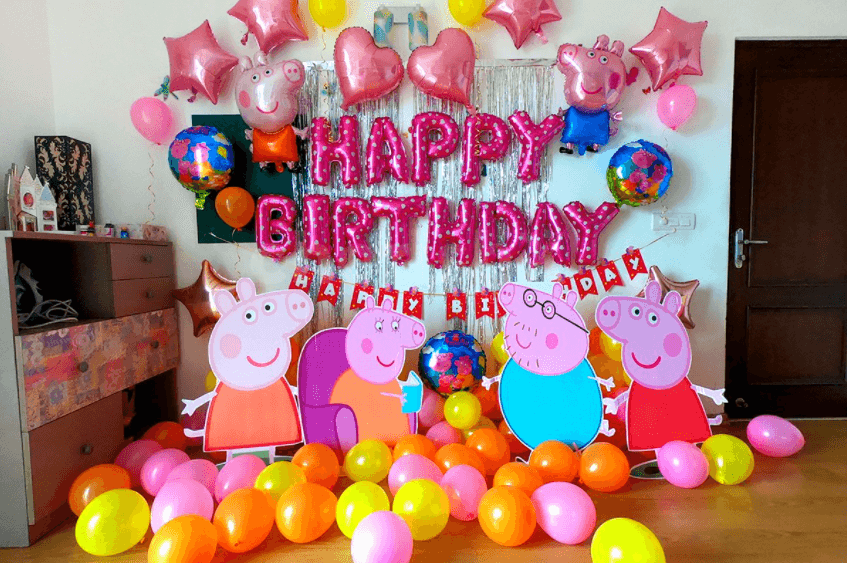 Planning a birthday party is a great way to show a friend or family member how much you appreciate them. If you're looking for fun ways to break up the monotony of a basic party, you may want to consider throwing a themed birthday party. Although there are many themes to choose from including a luau, a superhero party, a space theme or even a lively circus. 
Luau
A luau is a super popular party theme idea. You can choose to make your own decorations or purchase them from a party store or even Amazon. Just a few ideas to consider for decorations are grass skirt tables, tiki torches and pineapples for centerpieces. In regard to food, you can go the more traditional route and order a roasted pig. If you're unable to find one, you can opt to make a pork roast.
Superhero
A superhero party is a fun way to invite your guests to dress up for a themed birthday party. You can pass out capes and masks, as well as themed party bags with goodies such as comic books, stickers and keychains. You can make the food ahead of time in a crockpot, with easy go-to items such as meatballs. Price out the items you'll need ahead of time to save a little bit of money here and there. You can buy frozen meatballs at a variety of different grocery stores.
Space
Choosing a space themed birthday party will allow you to easily customize the decorations and party games. You can make your own planets and hang them from the ceiling, or you draw and color stars and put them all over the walls. You can play planet bingo or pin the Sun on the solar system map.
Circus
If you have a lot of space to work with, you can create an amazing circus-themed party. If you prefer an extravagant event, you can create a petting zoo, rent out a popcorn machine, offer fresh cotton candy to your guests and have them make their own snow cones. 
There are so many fun party themes to choose from, so it can be difficult to pick one. One of the best things that you can do is to pick a theme that caters to the preference of the special person. There are a variety of resources available to you to throw a themed birthday party. Whether you're going to order a roasted pig for a luau, buy frozen meatballs for a superhero theme, make your own decorations for a space theme or provide a petting zoo during a circus party, you'll find many resources on the internet.