Why is booking an e-therapist better than seeing someone?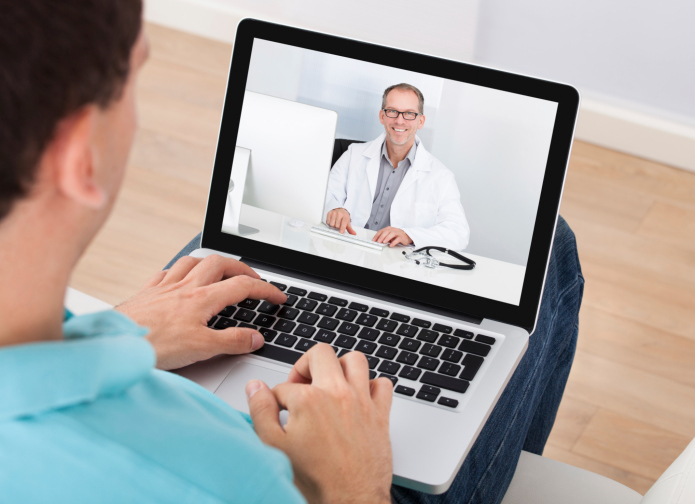 Are you looking forward to get the assistance of a therapist? Then you have two options available to consider. The first option is to look for an e-therapist. Or else, you will be able to meet a therapist in person. Out of these two options, booking an e-therapist is the best option available for you to proceed with. That's because it will provide you with the opportunity to experience numerous benefits. Here are some of the most prominent benefits that an e-therapist can deliver to you.
You can get a convenient service
Getting the assistance of an e-therapist is always a convenient experience. If you meet a therapist in person, you will have to go through numerous struggling situations. For example, you will have to schedule an appointment and visit the office of the therapist. Then you will be able to talk face to face with the problems that you have. You will be able to overcome that struggle by going ahead with the services offered by an e-therapist.
While meeting a therapist in person, you will not be able to get the most convenient time slot for the appointment. In here, you will be forced to meet the therapist in a time that is convenient only to him. This will not help you to get the best possible experience while you are getting the assistance of a therapist. The best thing that you should do to overcome this hassle is to meet an e-therapist.
You have multiple methods available to communicate with the e-therapist as well. For example, you can message with the e-therapist via text, voice or video calls. You just need to rely on the communication method and you will be able to have your session with the e-therapist at a given convenient time. You will also be provided with a guaranteed response time by the therapist as well.
It is possible for you to select a communication method, which will depend on your personal preferences. It will adhere to the personal preferences of you as well as the therapist. The text messaging based therapy sessions are appealing to the generation of young adults, who are growing up and communicating in that way. You can go through a convenient therapy session and receive the maximum positive experience at the end of the day.
Efficacy
The level of efficacy associated with traditional therapy services vary based on a variety of factors. The specific form of therapy used can contribute heavily towards the above-mentioned fact. In other words, the results delivered would vary in between interpersonal therapy, psychodynamic psychotherapy and cognitive behavioral therapy. On the other hand, the results that you can get would also vary based on the health condition that is being treated. People who are affected with anxiety and depression will not be able to get the same results when compared to individuals who are affected with obsessive-compulsive disorder.
Having said that, it is important to keep in mind that the effectiveness of the therapy session increases if it is being provided online. This fact is proven from numerous studies conducted in the past. That's because the main objective of a therapy session is to change the way how your brain performs. This will assist you to strengthen the connection that exists in between the different areas of the brain. Along with that, you will be able to get support with reducing the symptoms that are associated with support recovery.
People who go through the online therapy sessions have stated that they got the opportunity to experience numerous outstanding benefits. You can keep these benefits in your mind and proceed with getting your therapy sessions done. When you have confidence in the results that you can achieve, you will be able to get them and enjoy them without having to worry about anything.
Accessibility
The level of accessibility that is provided to you with the e-therapy sessions is relatively high as well. Most of the people come across difficulties when they are trying to get hold of the in-personal therapy session appointments. People who are affected with physical disabilities, chronic illnesses, social anxiety and inability to take leaves from workplaces come fail to meet the therapists in person and get the support that they need. If you are such an individual, you just need to go ahead and get the support offered by an e-therapist. Then you can conveniently gain access to the therapist and receive the consultation sessions according to your preferences.
Along with the assistance of online therapy sessions, you are provided with the opportunity to start a session and then communicate along with a therapist at any given time. You will even be able to discuss with the therapist while you are working at the workplace. All you need to have is a mobile phone and an internet connection. Or else, you can meet the e-therapist while you are spending your holiday at home.
When you consult the e-therapist from the comfort of home, you can receive many other benefits as well. For example, you can enjoy the pleasure of being at your own home. Then you will be able to feel more at ease. On the other hand, it will also provide you with the opportunity to feel more comfortable as well. This can contribute significantly towards the increase of efficiency that you can experience with the therapy sessions.
Final words
Now you are aware of why the e-therapists are in a position to provide a better service to you than the traditional therapists. Keep these facts in your mind and proceed to the next stage of obtaining the services offered. Then you will be able to receive a bunch of outstanding benefits in the long run. You will fall in love with all these benefits that will be sent on your way. It will make you feel good about what you are receiving as well.