The Natural and Historic Site of Florida: 7 Best Things to Do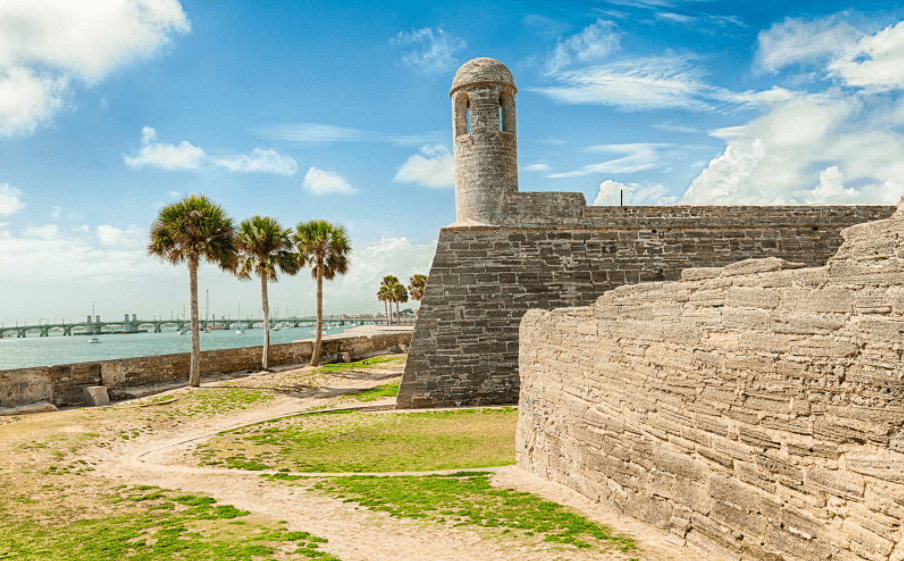 When you talk about adventure, fun, nature, and crazy, Florida comes to the mind of every American. Florida, often known as the land of the crazy's or the Sunshine state is one of the most popular and well-known places in the entire world. From the wonders of Disney to the magical parks and sandy beaches, there is just so much to explore. If you are planning your next trip to Florida, there are a lot of things you can do and a lot of places you can visit. Just make sure that you have your best camera, Instagrammable outfits and of course – a will to have fun!
Top Things to Do In Florida In 2021
Looking for things to do in this adventurous state? Don't be confused because there is a lot more to see than just beaches and bikers. There is a lot more to it – even a historical vibe.
Here are a few things that you would certainly love doing in Florida:
Butterfly World
Butterfly World is self-described as a hobby of some nature lover that went out of control. This beautiful hobby that is now responsible for taking people to a fancy land lies within Tradewinds Park in Coconut Creek. The facility is home to around 5,000 live butterflies which fly free in a huge greenhouse. It can often be considered to be the largest butterfly park across the globe and also runs campaigns to conserve species of plants that butterflies need to live. If you're on a personal tour of the park, you can make your way to areas like Macaw Landing or the English rose garden.
Ca'd'Zan Mansion
The Ca'd'Zan Mansion used to be a winter vacation home for the most eccentric and rich American couple – the Ringling brothers. This stunning mansion was started to build in the year 1924 when the price estimate was around a $1.5 million
After their demise, the mansion was taken over by the Floridan State government as a government property. However, with increase in prices over time, the mansion was left in an unoccupied abandoned state. However, it opened for the movie Great Expectations – a masterpiece by Charles Dickens. Since then, after careful evaluation, it is now open to the public. If you think that your house, when you retire to vacation cities will be spectacular, think again because the Ca'd'Zan Mansion completely changes the meaning of extravagance.
Daytona 500
Forget Star Sports racing when you can witness the rainbow colored cars just racing on a track right in front of your eyes! The Daytona 500 is a 500-mile series – an annual event held by NASCAR at Daytona International Speedway. The location of the race is at Daytona Beach. If you are planning to go there now, you should book for the race because it happens in February each year. The tickets sell out fast and the later you buy them, the more expensive they will be. Also, keep in mind that good spots and seating areas always fill up early. However, you can just visit the circuit as well because it's open for watching, touring and even tailgating 365 days a year. Visitors may take part in a race track tour and also attend a minor-league race. What better gift to give your car enthusiast loved one for Valentine's Day?
Dry Tortugas National Park
Dry Tortugas National Park is a chain of islands 70 miles west of Key West. You can only gain access to the park with a boat or seaplane. The park is only accessible by boat or seaplane, covering 100 square miles. The park features spectacular coral reefs and aquatic life, and a scenic variety of migratory birds that regularly come to the park. A section of the park is Fort Jefferson, one of the largest forts in the world in the late nineteenth century. The park is a perfect location for campers. You will also snorkel, swim and discover the nearby waters.
Seafood
Tickle your taste buds with fishermen and fish chefs who prepare amazing meals. Some of the best places in Florida to enjoy restaurants on a beach side with some sensational seafood are:
JB Fish Camp
Seafood New Smyrna Beach
Joe Stone Crab
Hemingway Residence
Are you a history fanatic? Don't forget to take a trip to Ernest Hemingway House. The place is perfect for literary history lovers. This famous American writer continued to live and authored articulate pieces for over ten years in his distinctive residence in the heart of Old Town Key West. This huge house was bought for $8,000 in 1931. Presently, this house acts as a museum which honors his life and his contributions to the society and pays homage to his literary works. The people who maintain the museum state that the six-toed cat given to Hemingway by the captain of ship still has its descendants living in the premises. From Snow white the charming feline to his personal life, explore everything about him.
Fishing Trips
You can fish from the humble mahi-mahi to the exquisite lobster on the eastern and western coasts of the Sunshine state. Saltwater fishing which is a generic term for catching marine fish which are known to exist in the deepest levels of the ocean waters—a common practice among deep-sea fishermen. There are also fishing trips for beginners who only have their feet wet. If you've caught what you wanted, you can take it to a diner who will prepare your catch for you
Conclusion
Florida is one of the craziest states in America. There is a lot of adventure, natural beauty, activity and one of the biggest theme park tourist destinations in the world. If you are one of the people who wish to see the other side of Sunshine state, this article features a lot of historical and adventurous places within the naturally modern Floridian environment. Just make sure that you make the best of your trip. Many people think a lot to retire to vacation cities and Florida is at the top of the list.