What Type Of Leather Watch Band To Choose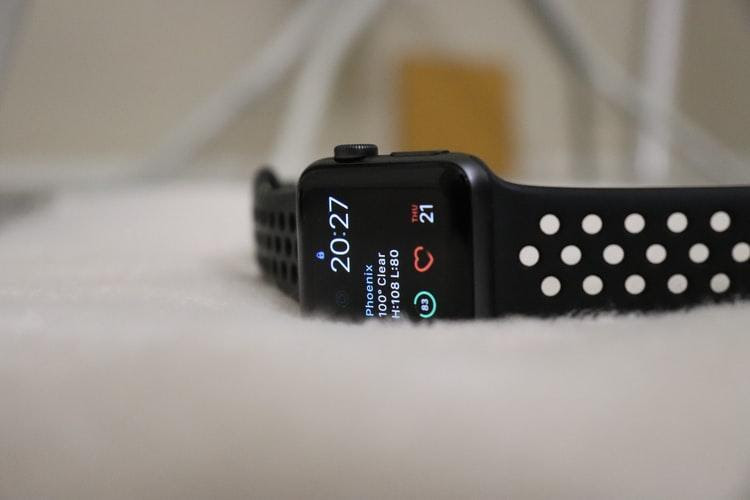 It doesn't just tell time. It tells history!
Watchbands make a huge difference in how a watch looks on you. The combination of an Apple Watch with different bands needs to be demystified for all buyers out there.
Here is a briefing on the type of Apple watch bands that you can choose without thinking twice.
The Band Types
Officially, Apple offers different types of bands for the diverse personalities who buy their watches. All of these types have different prices. Let's take a look at each of them.
Milanese Loop
The Milanese loop for Apple watch series 3 has gained a lot of popularity. It is made of stainless steel mesh, a sports fold-over magnetic closure very similar to the leather counterpart. There are different ranges of sizes of the Milanese strap for Apple watches of various sizes. For example, the 38 mm Apple Watch model fits 130 to 180 mm wrists and the same for the 42 mm model is 150 to 200 mm. 
Leather Loop
Then comes the Apple Watch leather buckle that comes second in the ascending order of price. The leather used is Italian and has a fold-over clasp with magnets embedded in the links. Everything other than the metal ring is made of leather. Most of the people prefer the leather Apple Watch band in Australia because of the finishing it offers.
Classic Buckle
The classic buckle Apple Watch strap is available for both wrist sizes, i.e. 38 m and 42 mm. It's made of black leather and stainless steel hardware. For the 38 mm wrist size models, the strap size is between 125 to 200 mm. While the bigger counterpart ranges between 145 and 215 mm. Just like you see in the sports band, these models come with matching colors in the classic buckles.
Modern Buckle
The locking clasp uses a stainless steel magnet that has various kinds of leather. It comes in three sizes including large, medium, and small. Small wrists are suitable for the smaller option that ranges between 135 and 150 mm. The range for the medium size is between 145 and 165 mm, and the same for the larger version is 160 and 180 mm. 
Link Bracelet
This type of Apple strap is made of stainless steel from top to bottom. The clasp is made of a double deployment system that houses the smaller and bigger version. Both 38mm and 42mm can be linked with this bracelet suitable for wrists between 135 to 195 m, 140 to 205 mm respectively. Stainless steel makes it the most expensive option. Also, there's another, and even costly option that has a diamond-coated space black link bracelet that comes along with a space black Apple Watch. It looks even more premium and cannot be bought separately. 
Feel the difference between wearing a leather Apple Watch band in Australia! 
Let's get straight to the point with this list of tips to consider.
There are certain bands from Apple that cannot be bought separately. Do not regret after purchasing the watch.
The leather loop is only suitable with a 42 mm case. Whereas, the modern buckle only suits with the 38 mm case.
Only the link bracelet edition and the Milanese Apple loop houses a fully stainless steel body.
You have a helpful guide provided by Apple for every size.
Whatever Apple band you choose, it's about matching your personality and satisfying yourself with the way it looks.
A black leather Apple Watch band blends perfectly with your style!